IBMS Council elections
Council Elections 2020

Don't leave it to others…
Voting in the 2020 IBMS Council Election closes at 5.00pm on Thursday 21 May.
We know how busy everyone is at the moment but please take a couple of minutes to vote for your Council Members.
If you can't locate the email containing your voting code, please contact support@mi-voice.com as soon as possible.
Don't leave it to others…they may be leaving it to you!
Corporate members who have previously registered an email address with the Institute will have received an email containing their secure link to the voting site on Wednesday 22nd April 2020.

Corporate Members who have not registered their email address with the Institute may register to receive their voting details by email using one of the following methods. Your full name and IBMS membership number will be required.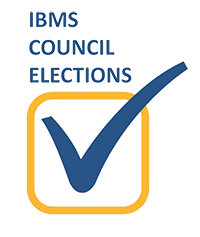 By email: support@mi-voice.com

By phone: 023 8076 3987 (this service will be staffed from Monday to Friday, 9.00am – 5.30pm excluding Public Holidays and a voicemail service is available at other times)

By internet: www.ibmsballotrequest.org