President's welcome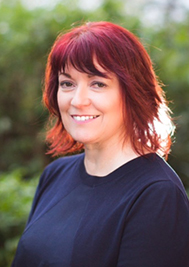 A message from IBMS President Alison Geddis
Dear members
I am proud to be a biomedical scientist and want to take every opportunity to promote biomedical science and all the unseen work of biomedical scientists across the whole of the UK.
The Institute is doing fantastic work, and I look forward to working with past president Ian Sturdgess as I take on this prestigious position.
Having worked as a biomedical scientist for more than 30 years across different disciplines, I am no stranger to challenge. The chance to work with over 20,000 IBMS members, as well as staff and stakeholders is an exciting prospect.
As I have taken on different roles within my local IBMS Northern Ireland branch, I am ready to extend my knowledge and expertise of the Institute and the profession on a wider scale. But as much as I hope to impact the Institute and make positive directions for the future, I hope to benefit from you all as well.
I want to encourage our members to get involved in their local IBMS branches and consider joining IBMS Council. This is your chance to have a say in what happens and help shape the Institute for the future.
During my presidency I hope to push forward the actions listed in the future 2020 strategy to make them happen. I want to make the Institute the go-to place for online resources, educational updates and qualifications for biomedical science professionals, and to have a greater impact in the media.
In a time when we as laboratory professionals are in danger of being unappreciated as a back-office service, I want us to gain public recognition for the work we do and to strive to achieve more media attention for biomedical scientists and the profession. Too often I hear how our members go unrecognised for their efforts, when on a daily basis they help save lives.
Last but certainly not least, I want to work to encourage younger generations, especially girls, to enter STEM fields. When I first started in haematology I was told women weren't allowed to touch the buttons on the machines. Now that times have changed, let's keep the momentum going. Let's work together to encourage and inspire our younger students to enter this challenging and extremely rewarding profession.
Alison Geddis
IBMS President
Laboratory and Donor Services Manager for the Northern Ireland Blood Transfusion Service