For non-members
Unfortunately, we are unable to support non-members with promotional items
However, we have provided leaflets, poster and presentation on this page that can be downloaded for use. Please note: all material (images and text) is owned by the IBMS and should not be altered in any way. You must also credit the IBMS if you re-use any of the content contained in this materials.
Careers leaflets
Careers in Biomedical Science aimed at year 10-13 students
The Science at the Heart of Healthcare aimed at year 11 through to university students
Choosing the Right Degree for your Career aimed at students considering a biomedical science degree course for their career


Posters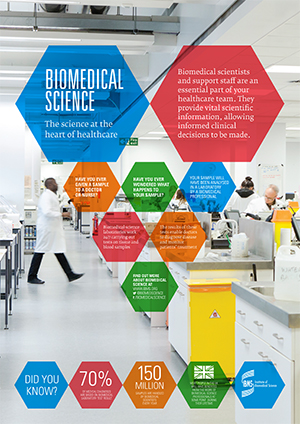 Visit our History Poster Displays webpage to download free history posters
Presentation
Download and use our PowerPoint presentation - What is a Biomedical Scientist?