NHS science award applications open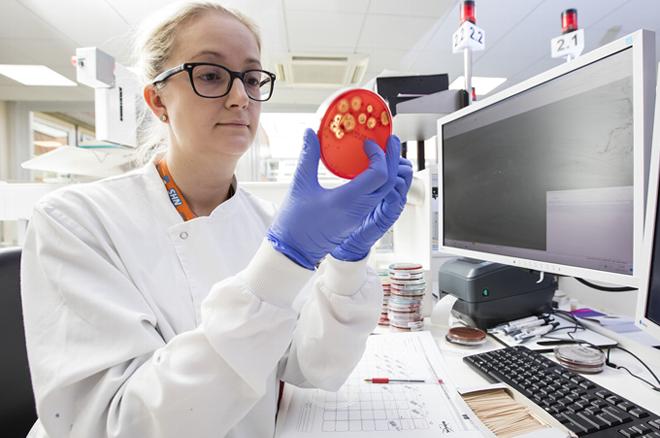 14 November 2017
Supported by Professor Sue Hill, the 2018 Healthcare Science Awards are open to applications from biomedical science staff working in the NHS
Now in their 12th year, the awards celebrate and promote the importance of biomedical science staff working in laboratories across the NHS. As well as to capture and celebrate the tremendous developments being made by healthcare scientists in their services across the NHS and the importance of the workforce in pushing the boundaries of science in health to deliver transformational patient care.
So whether you do this through leadership, clinical research, technological innovation or education and training, the Healthcare Science Awards are a fantastic opportunity to promote your work.
The award categories open for biomedical science staff for 2018 are:
Healthcare Scientist of the Year Award
Healthcare Science Rising Star
Healthcare Science Patient and Public Participation Award
CSO Shirley Fletcher Apprenticeship Award
CSO Equality and Diversity Leadership Award
Innovation in Healthcare Delivery Award
Excellence in Health Research
Excellence in Education Delivery
Developing Partnerships to Improve Outcomes
Further details on the awards, how to apply and the criteria required can be found on the NHS England website.
The deadline for submissions is 5pm on Friday 22 December 2017. Shortlisted candidates will be invited for an interview on Tuesday 30 January 2018. The winners will be announced at our awards ceremony on the evening of Monday 5 March 2018 as part of the Chief Scientific Officer's annual conference at the Royal Society, 6-9 Carlton House Terrace, London, SW1Y 5AG.
For any queries, please contact england.cso@nhs.net
Register for the 2018 Chief Scientific Officer's Annual Conference
Back to news listing