International Biomedical Laboratory Science Day 2021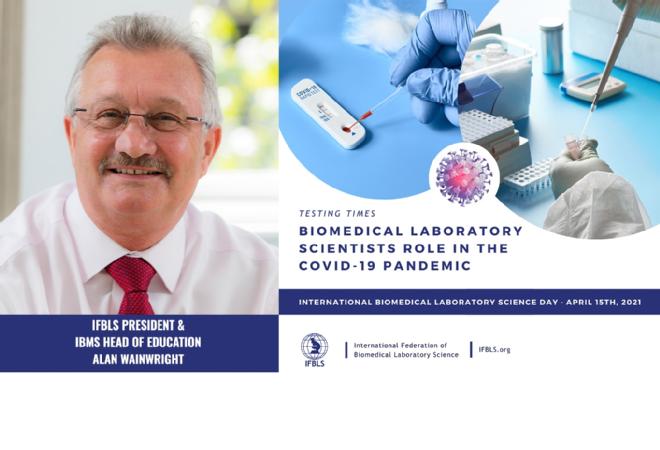 15 April 2021
The International Federation of Biomedical Laboratory Science celebrates Biomedical Laboratory Scientists' role in the pandemic
April 15, 2021 marks the 25th Anniversary of the International Federation of Biomedical Laboratory Science's (IFBLS) International Biomedical Laboratory Science Day!

Today, the IFBLS is pleased to recognise the heroic efforts of Biomedical Laboratory Scientists worldwide during these testing times and celebrate their role in the COVID-19 Pandemic.

We caught up with IFBLS President and IBMS Head of Education Alan Wainwright who said:
The crucial role of biomedical laboratory scientists is being recognised globally. Be proud. What you do matters. Your work saves lives.
To recognise the day, the IFBLS has released a video statement from their Board of Directors:



On behalf of IFBLS members around the world celebrating International Biomedical Laboratory Science Day 2021, the IFBLS were also honoured to receive greetings from Dr. Michael Ryan, Executive Director WHO Health Emergencies Programme.





Back to news listing