Lab Tests Online-UK: Editors Needed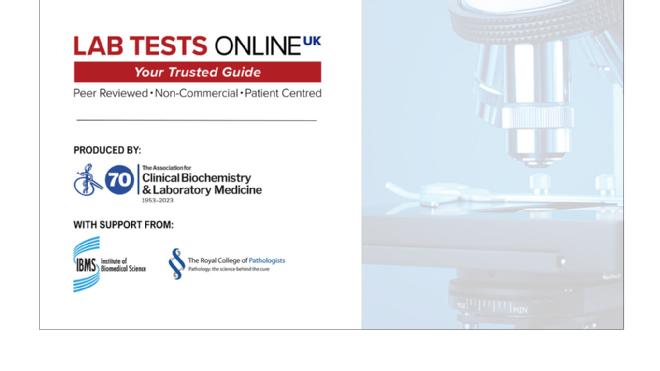 31 May 2023
LTO-UK are looking for interested members to join their voluntary team of website editors.
Lab Tests Online-UK (LTO-UK) are currently looking for interested healthcare scientists, doctors, or recently retired fellows to join their voluntary team of editors.
LTO-UK, a platform created by practicing laboratory professionals, aims to help the public understand the wide array of clinical laboratory tests that are used in the diagnosis, monitoring and treatment of disease.
The initiative is supported by the Association for Clinical Biochemistry and Laboratory Medicine (ACB), the Royal College of Pathologists (RCPath), and the IBMS, and is entirely dependent on the efforts of unpaid volunteers. As a non-commercial website, it is consistently rated highly by patient associations and GPs alike.
As an editor, your role would involve the review of new and existing pages on the website, mostly concerning specific tests and conditions. You would also have the chance to contribute to articles for the news feed. CPD points can be claimed as self-accredited points under CPD schemes.
All specialities are welcome to apply - but we are particularly interested in those with a background in haematology, genetics, immunology and microbiology.
You just need to be a training or registered member of a recognised applicable profession to apply. If you're still in training, you may want to seek support from a supervisor as needed.
Please contact labtestsonlineuk@acb.org.uk for more information and to apply.
Back to news listing