Pathology GIRFT report 2021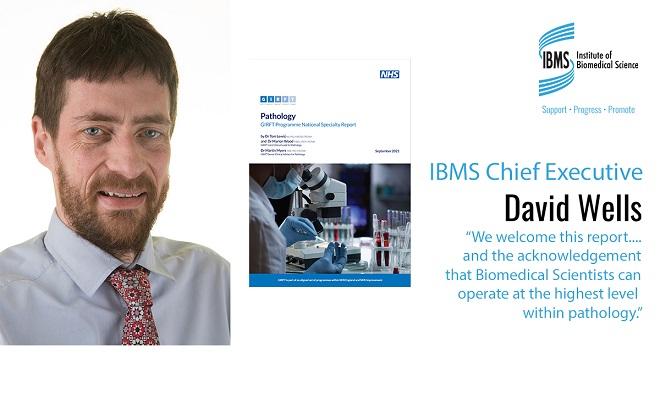 10 September 2021
The 'Getting It Right First Time' Programme National Specialty Report on pathology has been published
The Getting It Right First Time (GIRFT) review of pathology, led by Tom Lewis, Marion Wood and Martin Myers, hopes to set out how to enable patients get "the right test at the right time, with the right answer." The recommendations are based on the visits that the clinical leads made to labs and pathology networks across England, in addition to other data and audits. It encourages others to see pathology as an end-to-end service, starting with the clinical encounter that leads to the right test being requested, and ending with the right results going back to the right patient in the right timeframe.

The GIRFT report also advises investment in the workforce and ways to create a more flexible workforce. In particular, it looks at ways to offer wider opportunities to the biomedical scientist community, encouraging our profession to deepen current skills and acquire further specialist qualifications. It supports a greater flexibility and a wider range of roles for biomedical scientists and hopes to maximise the potential of the workforce.

IBMS Chief Executive David Wells commented:
We welcome this report and the commitment to improve the quality of England's pathology services, continuing to highlight the need for services to work in a coordinated, evidence based way, using the expertise of the Biomedical and Clinical workforce. We also welcome the acknowledgement that Biomedical Scientists can operate at the highest level within pathology and share our commitment to grow and expand our workforce - making sure access to higher qualifications are a priority using existing Institute qualifications and access routes such as the HSST.
You can find download the report in full below. The section relating to maximising the potential of the biomedical science workforce is on page 113 to 125.


Back to news listing