Genetic Counselling Taster Day
On Thursday 26th November, Guy's Hospital Genetic Counselling Team is hosting an afternoon of seminars for students and professionals with an interest in Genetic Counselling. £15 per attendee.
Download as vCalendar (for Microsoft Outlook etc.)
Import event to your Google Calendar
To book your place, or for more details, please contact Ailidh Watson ailidh.watson1@nhs.net.
An outline of the day can be found below: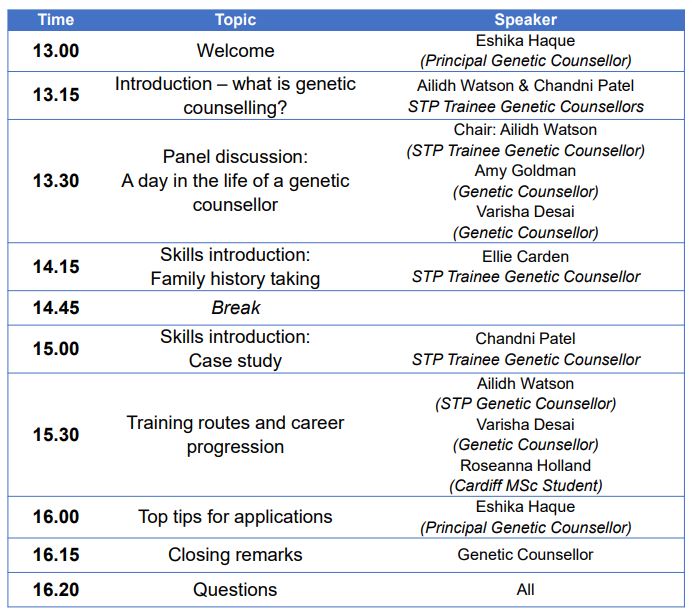 Related events
More events
Other events