Biomedical Laboratory Science Day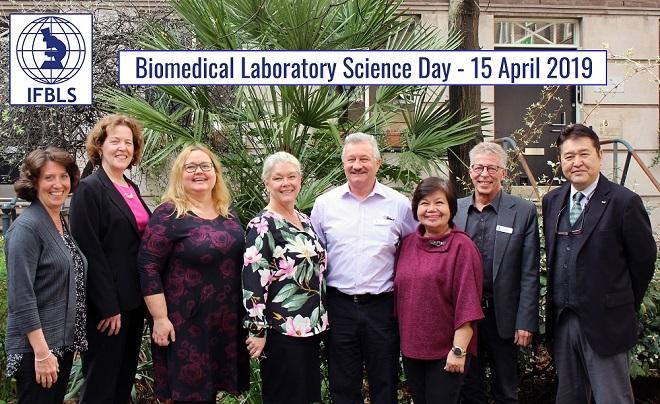 15 April 2019
The IFBLS is celebrating Biomedical Laboratory Science Day
For the International Federation of Biomedical Laboratory Scientist's (IFBLS) Biomedical Laboratory Science Day, we caught up with Alan Wainwright - IBMS Head of Education and IFBLS President-elect:

What is this years' Biomedical Laboratory Science Day theme and how did it come about?
The purpose of BLS Day is to increase awareness of the role biomedical laboratory scientists have in healthcare.
This year we decided to focus on Non-Communicable Diseases (NCDs) because the WHO 2030 Agenda for Sustainable Development recognises NCDs as a major challenge for sustainable development. Goal 3, Target 3.4 states: By 2030 reduce by one third premature mortality from non-communicable diseases through prevention and treatment and promote mental health and well-being.


How does the IFBLS hope to contribute to the prevention and control of non-communicable diseases in the context of the 2030 Agenda for Sustainable Development?
Medical laboratory testing is vital for prevention, screening, detection, treatment and follow-up of major groups of NCDs. At the General Assembly of Delegates in Florence (Sept 2018) the IFBLS Board introduced: Non Communicable Diseases: The Role of Biomedical Laboratory Scientists in Detection, Screening and Treatment as the them for BLS day 2019-2020. A statement made by IFBLS to the WHO Executive Board meeting in February 2019 highlighted the important role of biomedical laboratory scientist and the importance of proper use of and access to laboratory testing as an essential factor in the management of NCDs such as cardiovascular diseases, cancer, respiratory diseases and diabetes.

Why is it important that there is continued development and funding for global BLS educational programs and what form would you like these to take?
Access to laboratory testing is impacted by a shortage of qualified biomedical laboratory scientists who globally forms one of the largest professional groups in the medical laboratories and are essential to ensure correct use of laboratory testing. Continued development and funding for global biomedical laboratory scientists educational programmes is critical to achieve equal access to health services throughout the world. Recognising this and investing in such education programmes will help reduce the impact of NCDs on health economy of countries across the world.
Back to news listing