Biomedical Science Day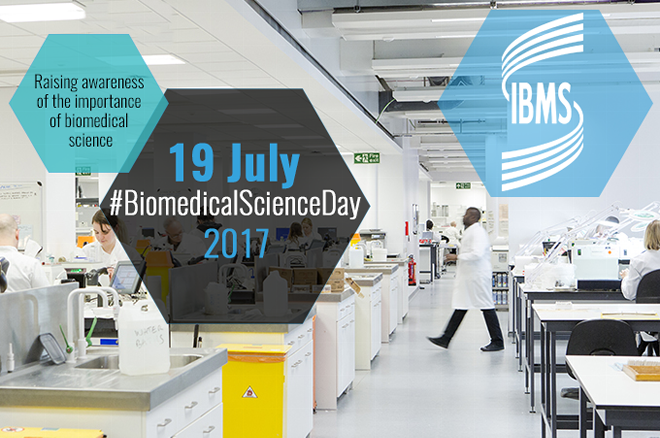 19 July 2017
Let's celebrate the first annual Biomedical Science Day
Today marks the birthdate of IBMS founder Albert Norman. What began as a small membership association for laboratory assistants in 1912 grew into the major professional body known today as the Institute of Biomedical Science, which offers dedicated support and guidance to members across the world at all stages of their careers in biomedical science.
History
Back in the early 20th century, laboratory science was viewed by the public as a menial profession for men from lower social-economic classes to enter. As a laboratory assistant, Albert Norman wanted to establish a group for laboratory assistants where they could share information about appointments, circulate information about the most advanced methods and changes to pre-existing methods, as well as general profession-related news.
With the approval of the Pathological Society of Great Britain and Ireland, the Pathological and Bacteriological Laboratory Assistants' Association was born. After two later name changes, in 1994 the Institute developed its current name, the Institute of Biomedical Science.
Today
Whilst Institute members no longer face a social stigma, they do at time encounter a lack of recognition and understanding from the public. When we think of laboratory professionals, often the first thought goes to doctors and nurses, not biomedical scientists.
To change this perception in the public eye, we at the Institute decided to hold an annual day of celebration, to mark the important roles our members have in society and to raise public awareness of what they do.
Biomedical Science Day
As the first annual celebration of Biomedical Science Day, this year's theme is to celebrate the diverse roles of our members. To show their support, we are asking our members to share images of themselves in the workplace, participate in a social media picture campaign, and promote the profession through sharing posters about the day.
So far our members have sent us artwork, videos of them working the lab, workplace selfies, and a few are holding open days in their departments to mark the occasion. We will be sharing a gallery of these images online as well. You can follow us on Twitter using the hashtags #BiomedicalScienceDay and #BMSday2017 for live updates.
With a history of accomplishments, a specialised membership journal and a bi-annual Congress event, the Institute is a professional organisation dedicated to the support, education and guidance of all biomedical science professionals around the world, at every stage of their careers.
We've launched a new careers website, which features some of the diverse careers of our members. We also have teacher resources and graduate support, with job guides, CV advice, and more.
We would like to thank all our members for making biomedical science a profession to aspire to, and for taking part in the first annual celebration.
Back to news listing