David Wells honoured with Alumni Frontline Service Award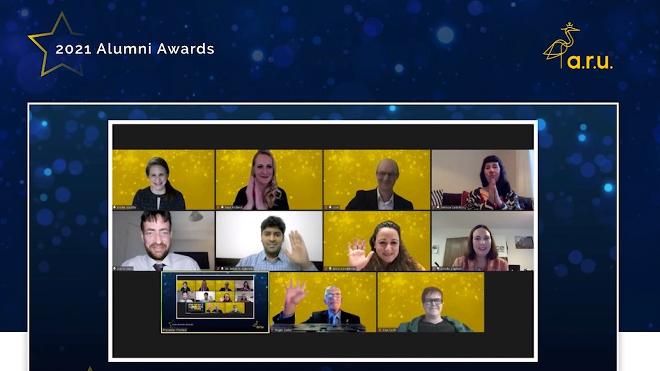 29 April 2021
Congratulations to David Wells for being honoured with the Alumni Frontline Service Award from Anglia Ruskin University.
The Alumni Frontline Service Award from the Vice Chancellor's Office of Anglia Ruskin University (ARU) recognises alumni who have worked on the frontline, making an extraordinary contribution to the fight against Covid-19 through their role as a key-worker during the global pandemic.
David remarked:
It is a huge honour to be recognised for this award...I represent a huge number of individuals, biomedical scientists, working 24/7 to serve our communities across the world.

Thank you for this award and I would definitely like to accept it in recognition to all of the people working to get us through this pandemic
The judges shared that it was clear to see the impact David's work had on a national scale. ARU also honoured Dr Ankur Agarwal with the Alumni Frontline Service Award. Ankur is a urologist and laparoscopic surgeon who operates in New Delhi and Agra and has been actively involved in charity health camps and surgery with an NGO in India.
David Wells is a lifelong member of the IBMS and will become the IBMS's new Chief Executive from 1st June 2021. For the past year, David has been leading NHS England's testing response to COVID-19 - helping to boost the testing capability of the NHS from circa 200 tests per day to 140,000 tests per day. He continues to work with senior leaders across the NHS, PHE, Test and Trace and the Department of Health and Social Care to inform strategy and policy to respond to the pandemic.
Congratulations to David for being recognised by his alma mater for his service and dedication to public health in response to the Covid-19 pandemic. The IBMS looks forward to welcoming David as our new Chief Executive on the 1st of June.
Back to news listing