Do you know what happens to your sample?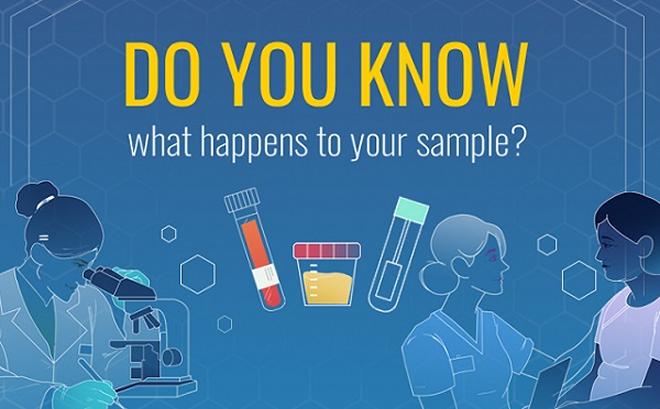 11 March 2019
For Healthcare Science Week, the Institute of Biomedical Science (IBMS) has made three videos detailing what happens to samples given at GP surgeries
A lot of patients are not aware that their samples are sent to hospital laboratories where skills and expertise are used to analyse them and produce detailed reports. This is why the IBMS have created three animated sample journey videos and put them online at www.samplejourney.com.
The short minute and a half videos present the stories of three patients whose tissue, urine and blood samples are analysed by biomedical scientists in histopathology, microbiology and biochemistry laboratories. All three focus on the skills involved in the processing of samples and how the work of biomedical scientists affects patient outcomes.
If you haven't seen the sample journey animations yet be sure to head over to www.samplejourney.com and watch how Ian's urine, Michelle's blood and Mohammed's tissue sample are processed by Cherie, Danny and Jo.
With an estimated 150 million samples processed every year in the UK – it's time everybody knew more about the science at the heart of their healthcare.
Sample journey posters and leaflets are available to order. Please contact us at: communications@ibms.org
Back to news listing