Five CPD activities you might not have considered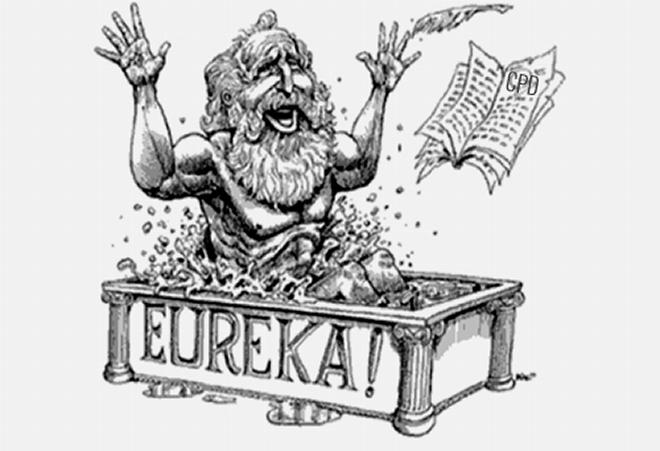 21 August 2018
Do you need a "eureka!" moment to get around to your CPD?
According to legend, Archimedes had his "eureka!" moment and conceived the theory of displacement while having a bath. In his excitement, he forgot his towel and ran naked through the streets of Syracuse to the palace and told the king how he could measure the density of his golden crown. If he was alive today, Archimedes could have claimed a CPD activity for having a bath – as long as he added some decent reflective practice.

This is another way of saying that CPD is not just for formal courses or major events. There is a huge range of activities that meet the HCPC's standards and illustrate continuing professional development. Just remember, almost anything you do outside of your job role can be counted as CPD – as long as you are willing to reflect on how you have learnt or developed from the activity.

CPD is an important part of every registered biomedical scientist's role - that's why we developed the CPD ePortfolio for our members to record and store their activities. In such a changeable and forward-thinking profession, it's essential to continue to learn and develop to keep skills and knowledge up to date, and in order to practice safely and effectively. However, sometimes when we sit down on a Sunday evening and log in to update our CPD ePortfolios we might not think we have done anything of note.

If you're struggling to think of something to add, here are five CPD activities you might not have considered recording before:
job rotation
supervising research, trainees or students
being an IBMS examiner / verifier
relevant public service or voluntary work
in-service training
For the HCPC's full list of CPD activities click here.
Back to news listing