Help us to determine the key competencies for POCT biomedical scientists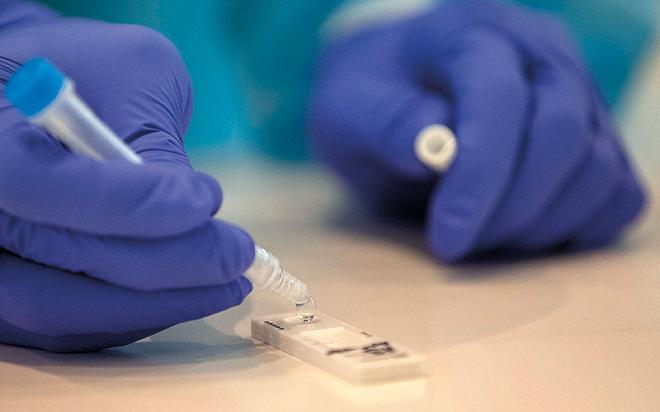 5 September 2023
Do you want to have your say about the education and training of biomedical scientists involved in Point of Care Testing (POCT)? Take part in one of our members' surveys now.
As part of his research, Lee Peters, a Blood Science Services Manager working for the Hywel Dda University Health Board, is using the Delphi process to gather opinions on the core competencies of a biomedical scientist working in POCT.
The Delphi process is a research tool that can be used to achieve a consensus opinion. In this case, it involves the completion of 3 rounds of online surveys, each a month apart, to achieve an agreement on the core competencies required for a POCT Biomedical Scientist.
Eligibility
Laboratory staff, those working in the POCT diagnostic industry, and biomedical educators are welcome to take part in Lee's survey. You do not need to be a HCPC registered Biomedical Scientist to participate.
The surveys
Using the Qualtrics software, the link to each online survey will be emailed to you every month (for 3 months), and you will have a total of 7 days to complete each one. Each survey should take no longer than 10 minutes to complete.
The survey will ask participants to rank the relative importance of required skills or competencies for POCT biomedical science staff. These will take the form of a learning outcome, for example, 'a BMS in this field should be able to define the advantages and disadvantages of POCT'.
The 1st survey will also allow you to suggest some of your own competencies/skills that are not listed, to include in round 2 for ranking.
The 2nd and 3rd surveys will present the results of all participant responses and the overall ranking of importance. You can then make changes to the level of importance as desired. The outcome of the 3rd and final survey will be a list of agreed skills or competencies that have been ranked as most essential.
If you would like to get involved in the study or have any questions, please contact Lee Peters by email: 141750@swansea.ac.uk >>
Back to news listing