Helping members attend IBMS Congress 2019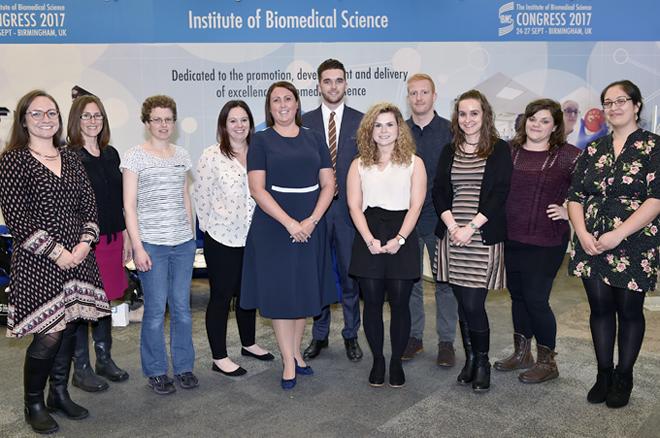 3 January 2019
The Jen Johnson Bursary aims to fulfil late Council Member's desire for more members to be able to attend IBMS Congress.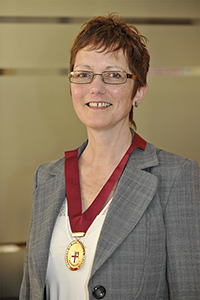 The bursary is awarded in memory of Jen Johnson, who sadly passed away in March 2016. Launched in 2017, the bursary provided 12 successful applicants with a grant up to £1,000 to attend IBMS Congress that year. For IBMS Congress 2019, due to the high-level of applicants previously received, the number of bursaries has been increased to provide grants for up to twenty people.
Jen dedicated fourteen years to IBMS Council where she served as Chair of Membership Committee and later, as Honorary Treasurer. In 2013 Jen was awarded Life Membership of IBMS for her outstanding contribution to the organisation and the profession.
Jen was a devoted advocate of the Institute and the profession. In her time as Chair of Membership Committee she played a pivotal role in developing Congress and was passionate about enabling members to attend.
The Jen Johnson bursary aims to fulfil Jen's ambition that more members have the opportunity to attend the event she was so passionate about.
For Congress 2019, the bursary will provide twenty successful applicants a grant of up to £1,000 (including VAT) to help them attend IBMS Congress.
To be eligible for the Jen Johnson bursary applicants must:
Be a current IBMS member in the grades of Licentiate, Member or Fellow.
Be enrolled on an eligible IBMS qualification at the time of application (see T&Cs for further details).
Use the bursary towards IBMS Congress 2019 delegate fees, accommodation and travel.
Submit a short statement that describes why winning the Jen Johnson Bursary and attending Congress is important to you.
Full terms and conditions can be viewed below.
Apply online
Applications must be made online. The deadline for all applications is Friday 29 March 2019.
Successful applicants will be notified by email by Friday 10 May 2019. If you have not heard by this date your application has not been successful.
Bursary recipients will be required to submit a short report following the event which the IBMS will use for promotion purposes.
Before applying, please check with your employer that you will be able to be absent for the day(s) you wish to attend Congress– some employers recognise Congress as a fantastic learning opportunity so may grant it as CPD time, others may expect you to take annual leave.
If you would like more information about the fund please contact Lynda Rigby, Executive Head of Marketing and Membership by email: mc@ibms.org.
Terms and conditions
The bursary is up to a maximum of £1,000 including VAT and is awarded and paid at the discretion of the IBMS.
The bursary must be used by the successful applicant to attend IBMS Congress in the year awarded, and is strictly non-transferable.
Congress delegate places must be booked via the IBMS office. Details will be provided to successful applicants. Places must be confirmed by the successful applicants by 28 June 2019.
Successful applicants must book and claim back their hotel and travel expenses by completing an expenses claim form and providing receipts. Claims must be submitted by 31 October 2019.
Accommodation on a bed and breakfast basis only will be reimbursed but must not exceed £122 per night (including VAT).
Other meals or refreshments are not included as part of your bursary allowance.
Travel expenses must be in accordance with the IBMS expenses policy (provided upon successful award of the bursary).
Claims for expenses will not be paid in the event of non-attendance at Congress.
Eligible IBMS qualifications limited to Specialist Portfolio, Certificate of Expert Practice, Diploma of Expert Practice, Higher Specialist Diploma, Diploma of Higher Specialist Practice and Advanced Specialist Diplomas. Registration Training Portfolio and Certificate of Achievement Candidates are not eligible.
For IBMS promotional purposes, successful candidates' names and photographs may be used and they will be expected to write a short report of their experiences at Congress.
Previous winners
Visit our webpage for Jen Johnson Bursary winners 2017
Back to news listing