IBMS Fellow's media placement confirmed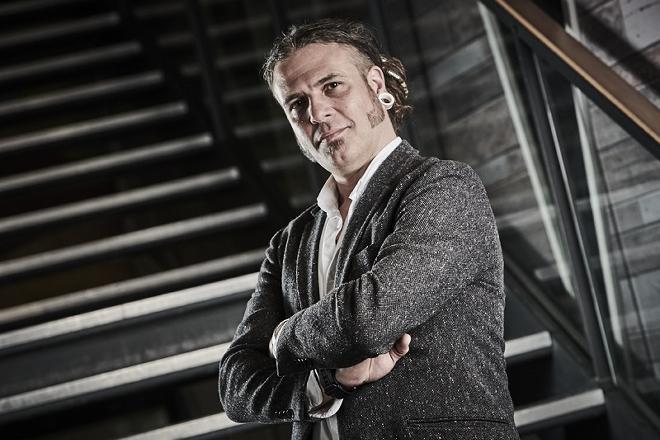 18 December 2020
Dr Martin Khechara FIBMS was selected for the British Science Association's (BSA) Media Fellowship scheme for 2020 which will take place in 2021.
The IBMS sponsored a place on the British Science Association's (BSA) Media Fellowship scheme for members. Following the BSA's selection process, Dr Martin Khechara FIBMS has been placed with 'The Naked Scientists' who create award-winning science podcasts and science radio shows.
Martin is a microbiologist who has previously worked at Porton Down and is now a Senior Lecturer in Biomedical Science at the University of Wolverhampton. He is also the Associate Professor for Public Engagement in STEM. As part of this, Martin is leading a public engagement group called 'Science Shack' which provides engaging and educational science experiences for schools and the wider community.
Firstly, Martin attended three training sessions in November. These comprised of a session covering placement logistics/ what to expect on their placement, followed by a session hearing from previous Fellow's and Media hosts, and finally, a journalism '101'. All the Fellows were given a list of helpful resources and a copy of a book titled 'The Craft of Science Writing', recommended by a journalist.
Martin will be placed at the Naked Scientists for 6 weeks, starting January 10, 2021.
The British Science Association's Media Fellowships provide a unique opportunity for practicing scientists, clinicians and engineers to spend two to six weeks working at the heart of a media outlet such as The Guardian, BBC Breakfast or Sky News. Martin will have the chance to gain an understanding of how the media works and to collaborate on stories with journalists. As well as undertaking the media placement, Martin will also take part in presenting at the British Science Festival. It is then hoped that he will be involved in future news stories promoting biomedical science.
On being awarded the fellowship, Martin said:
"I am delighted to be able to support the Institute's public engagement efforts as a British Science Association (BSA) Media Fellow. Public engagement with biomedical science is so important, especially in the current climate, and I hope that my new position and skills in science communication can support biomedical scientists to better promote the vital job they do in NHS trusts across the country.

To be given this opportunity is the culmination of many years of developing myself as a public engagement specialist for STEM and to say that I am excited and proud is just not enough words! I would just like to say a massive thank you to the IBMS and the BSA for giving me this opportunity. I'll do you proud I promise!"
Due to the pandemic situation, the 2020 fellowship programme was pushed back until January 2021.
Back to news listing