IBMS supports call for increased diagnostics investment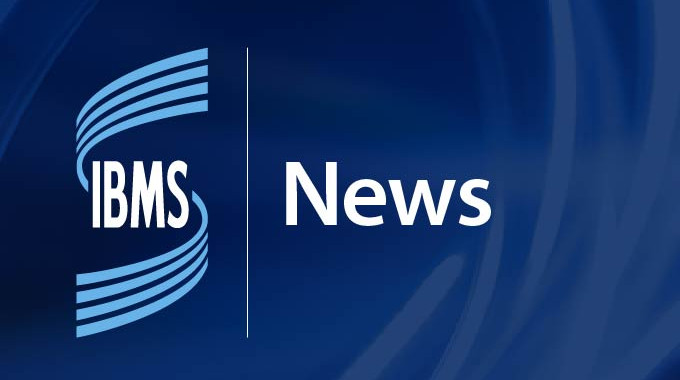 21 July 2021
The IBMS supports a new report by Roche that calls for greater investments for diagnostic services within the NHS.
Roche has released a new report, The Future of Diagnostics Delivery in the UK, which highlights a current gap between the high value of diagnostic services and the investment these services currently receive within the NHS.
Among other key findings, the report states that while 95% of all clinical pathways rely on patient access to pathology services, funding for pathology only accounts for 2% of the current NHS budget.
The IBMS often informs that biomedical scientists are responsible for over 70% of all diagnosis and carry out over one billion tests a year within the NHS. Roche's report emphasises there must be adequate investment in future diagnostic services in order for our profession to continue carrying out its central role at the heart of healthcare.
IBMS Chief Executive David Wells shared his support of Roche's report:
"Now is the time to be thinking about the future of diagnostics. As the UK sector expands, we must ensure that the workforce is highly skilled and regulated, that the diagnostic industry, new and existing laboratories and testing streams ensure world class quality and safety and, most importantly, that we continue to supply education and training opportunities for the pipeline of future scientists.
If we get this right and expand efficiently, we will become a global leader that can deliver on all the care and testing that all our citizens need - with enough expertise and infrastructure left over for innovation and discovery."
The new report from Roche Diagnostics builds on work undertaken by partners in the sector, including an ABHI report published last year, and makes a series of important recommendations to inform the direction of diagnostics delivery in the UK. These include:
Recommendations for strengthening the future of UK diagnostics and improving patient access to diagnostic innovations:
Expanding the size and profile of the NHS pathology service;
Developing the future testing landscape; and
Increasing the uptake of innovative diagnostics across care pathways.
Recommendations to inform the direction of diagnostics delivery in the UK
The full recommendations of the NHS MedTech Funding Mandate should be implemented immediately to ensure that innovations that are both clinically and cost-effective are clearly commissioned and funded across the NHS, and then adopted by hospitals and commissioners.
The Government should undertake a major drive to expand the pathology workforce, and greater focus must be given to support career development and education, through training, upskilling and apprenticeships.
A new UK Diagnostics Coalition should be established to champion the work of both the pathology and diagnostic sectors.
The COVID-19 testing infrastructure should be integrated into NHS pathology services and repurposed to support screening of at-risk cohorts for early signs of other diseases.
A system-wide approach to focus on outcomes rather than activity reimbursement should be adopted to drive uptake of diagnostic innovations.
Geoff Twist, Managing Director, Roche Diagnostics (UK and Ireland), said:
"From prevention to disease management, diagnostic testing has always been vital to patients and clinicians. However, the COVID-19 pandemic has irrefutably demonstrated the essential role that diagnostics plays in the health of every citizen in this country.

Through effective collaboration we've shown that new diagnostic innovation can be developed and rolled out at speed across the NHS – and the significant benefit this has for patients. But innovation is only effective when it reaches the people who need it, which is why we need to build on this momentum and seize the unique opportunity to build a strong and sustainable UK diagnostics sector that is fit for the future."
Animation
Downloads
Back to news listing