Jen Johnson Bursary winners announced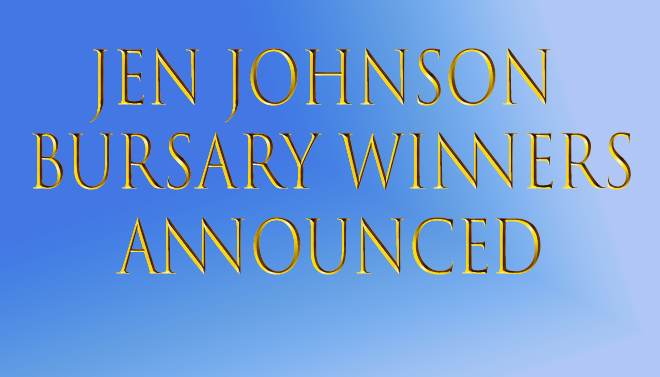 24 May 2019
Helping more members attend IBMS Congress – Congratulations to all recipients of the Jen Johnson Bursary The bursary is awarded in memory of Jen Johnson, who sadly passed away in March 2016.
Launched in 2017, the bursary provides successful applicants with a grant up to £1,000 to attend IBMS Congress that year. For IBMS Congress 2019, due to the high-level of applicants received, the number of bursaries has been increased to provide grants for up to twenty people.
The winners of the 2019 Jen Johnson Bursary are:
Olajumoke Adeyi
Cherie Beckett
Kelly Davison
Anna Finuliar
Joey Fong
Danny Gaskin
Nina Harrison
Pui-San Lau
Tendai Mangoma
Shannon McLauchlan
Shane Murphy
Anas Nasir
Leslie Ramos
Gavin Regan
Alexandra Rosa
Amy Sanders
Tracey Smith
Laura Willis
Kirsten Winterburn
Emma Wray
Bursary winner Cherie Beckett said,
"Winning the Jen Johnson bursary and now being able to attend IBMS Congress 2019 in its entirety, will be the pinnacle of a brilliant year in which I have sought to promote our profession and grow our network of likeminded biomedical science professionals, primarily online via #IBMSChat.
The opportunity itself will be incredibly valuable; not only to learn from experts in the field through the taught lectures, but also to hopefully meet with those of whom I have built our IBMS online community with and the chance to discuss how we further promote our profession in changing times, expand our network and consider how we further inspire and support our workforce of tomorrow."
Danny Gaskin commented,
"April has been a fantastic month for me professionally. Firstly picking up an award at the UK AHA Awards, then starting my new post at Milton Keynes University Hospital and now being awarded the Jen Johnson bursary.
It was an honour to be invited to speak at congress, but now with the bursary, I'll be able to attend as a delegate too. Thank you, IBMS!"
Our members also tweeted their excitement:
Cherie Beckett tweeted:
Absolutely delighted to announce that I am one of the successful recipients of the IBMS Jen Johnson Bursary & will be attending the whole of #IBMScongress2019! It's such a valuable opportunity in so many ways & I simply cannot wait! Thank you @IBMScience! pic.twitter.com/VeoChRwFzo

— Cherie Beckett (@CDBeckett) April 29, 2019
Amy Sanders shared:
Absolutely in shock that, thanks to the Jen Johnson Bursary, I'm heading off to #IBMScongress2019. So looking forward to improving my knowledge and meeting new people

— Amy Sanders (@starsandskates) April 29, 2019
Anas Nasir tweeted:
Thanks to the Jen Johnson Bursary, I'll be attending #IBMScongress2019 for the first time. So excited! Who else is going?

— Anas Nasir (@underthe_scope) April 29, 2019
We wish all the winners congratulations on this great achievement and look forward to seeing them at Congress in September.
Back to news listing