New Head of School at NSHCS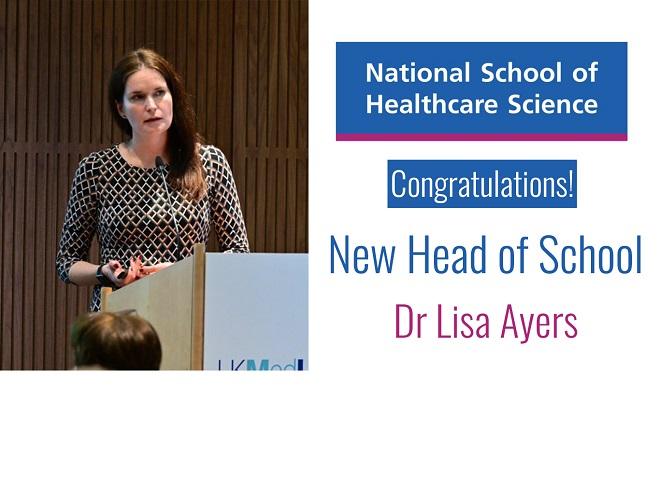 22 May 2023
Dr Lisa Ayers has been appointed as Interim Head of National School of Healthcare Science

The National School of Healthcare Science (NSHCS) have announced that Dr Lisa Ayers has been appointed as Interim Head. The IBMS has a great working relationship with NSHCS and is looking forward to collaborating with Lisa and continuing to progress the profession through our shared projects.

IBMS Chief Executive David Wells said:

We are really pleased to hear of Lisa's appointment and we look forward to continuing our productive and positive working relationship with the School under her leadership.

Lisa was the Regional Dean for the South-East region and Training Programme Director for the Higher Specialist Scientist Training Programme. She trained as a Clinical Scientist in Clinical Immunology and worked in the Oxford Immunology Laboratory for 14 years. During this time, she undertook a part-time PhD funded by the NIHR, followed by a post-doctoral fellowship in inflammatory markers in cardiovascular disease. She obtained her Fellowship of the Royal College of Pathologists through examination and she has been a CSO WISE Fellow and co-chair of the Immunology Professional Committee.

Prior Head of School, Professor Berne Ferry is leaving NHS England in the next few weeks. She leaves a terrific legacy and will be hugely missed by colleagues across the whole UK.
Back to news listing