Register now: The Biomedical Scientist Live 2022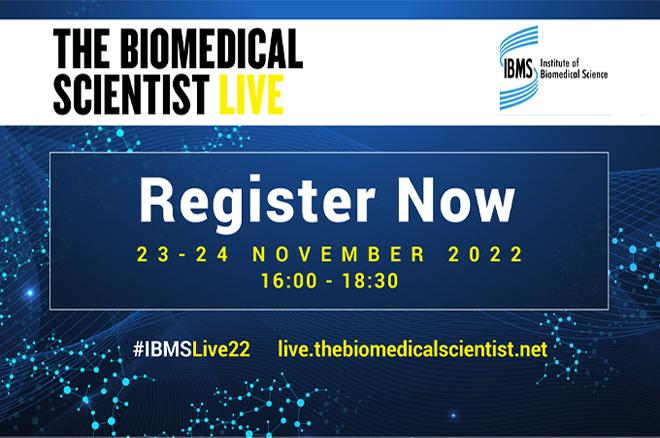 12 September 2022
The Biomedical Scientist Live is back! Register now for this year's virtual event
This November, the IBMS is hosting a two-day digital event - The Biomedical Scientist Live. The event will feature a packed line up of knowledge sharing sessions, including seminars, presentations, discussions and demonstrations.
Since the global pandemic, our profession has gained increasing traction in the media spotlight, with biomedical scientists being called on to tackle a multitude of challenges presented by the COVID-19 outbreak. The Biomedical Scientist Live will bring experts in the field together to present their research findings and to showcase cutting-edge developments across the field.
The event is free to access for IBMS members. If you are not a member, the fee to access the event is £150 (plus VAT). More information, including a full programme, will be available on the dedicated event website in due course.
Back to news listing