Science Council launches new climate campaign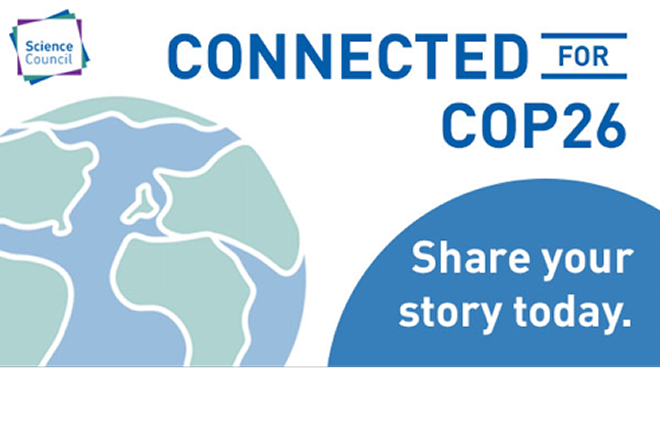 15 July 2021
The Science Council is inviting IBMS members to take part in its new campaign showcasing the work of scientists in relation to climate change.
In the run-up to COP26, held for the first time in the UK this November, the Science Council are looking to showcase the outstanding contribution of scientists and science technicians working on the latest research to achieve a greener future.
Securing global net-zero by mid-century and limiting global temperature rise to 1.5 degrees requires huge collaboration and connected thinking.
From implementing more sustainable practices in the laboratory to conducting research into disease spread and health effects of climate change, biomedical scientists and laboratory staff have an important role to play in the fight against climate change.
If you have a climate change story, the Science Council are seeking blog entries for the new campaign 'Connected For COP26' now.
Perhaps your research relates to this area, or maybe you've already been working to reduce the carbon footprint from your lab. If so, please do get in touch with us by filling in our news proforma below and sending to communications@ibms.org. If you have any questions, please get in touch with us at the same address.
The deadline for submissions is 28th July 2021. We can't wait to hear your stories on this emerging topic within the discipline.
You can find some guidelines for submitting an entry in the document below.
Back to news listing