Join Support Hub sessions in May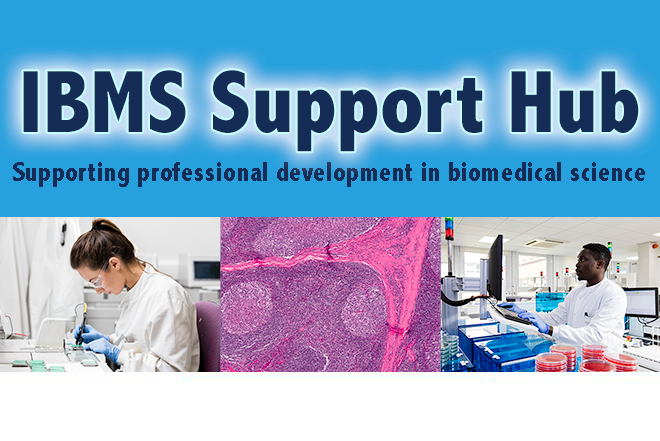 30 April 2021
IBMS Support Hub is a series of free online sessions to help support members' professional development.
Launched in 2020, IBMS Support Hub is brought to you by IBMS Deputy Head of Education Jocelyn Pryce, Biomedical Scientist Team Manager and Blood Sciences Training Officer Tahmina Hussain and Former PHE Scientific Education and Training Manager, Mike Carter. Support Hub sessions count as CPD and offer a more informal atmosphere to discuss relevant topics and network with other members virtually.
There are a lot of great sessions scheduled throughout the month of May. Sessions are open to all members, whether you're a Support Hub regular or it's your first time joining, come along for discussion and take part in these valuable CPD opportunities.
Upcoming Events:
1pm, Tuesday 4th May 2021 - Plagiarism
1pm, Wednesday 5th May 2021 - Examination Q&A
7pm, Thursday 6th May 2021 - Wellbeing Forum
1pm, Monday 24th May 2021 - Sharing Approaches to Evidence
1pm, Wednesday 26th May 2021 - How to Reflect
Want to watch previous Support Hub sessions?
Recordings of past sessions are available to watch here.
Back to news listing