Biomedical Science Day 2022 Round-Up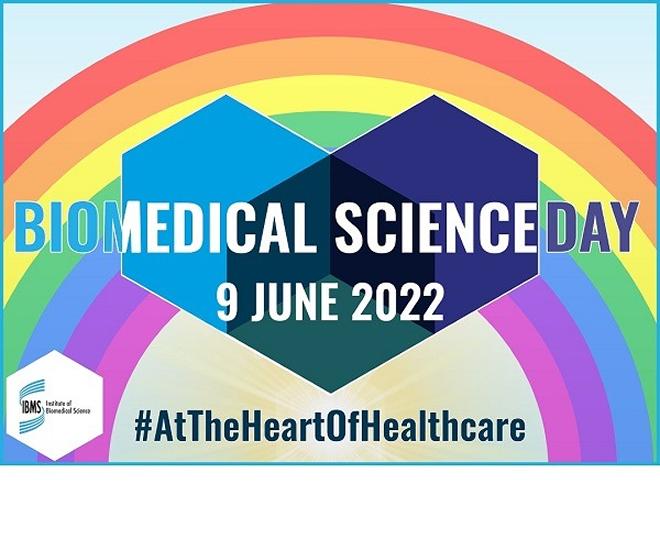 14 June 2022
We celebrated Biomedical Science Day on 9th June, with our members taking the lead in demonstrating the importance of our profession #AtTheHeartOfHealthcare.
Our largest celebration of Biomedical Science yet!
Our 6th annual Biomedical Science Day was our largest and most successful ever.
Our hashtags trended in the top 5 nationally and extended to a reach of over 4 million.
Prominent politicians and some of the most influential organisations and individuals across the healthcare sector tweeted their support.
Thousands of our members took part across the UK, virtually and face-to-face.
For #BiomedicalScienceDay2022, members could fully return to celebrating in-person; many public engagement events and laboratory tours took place up and down the country, and hundreds of members set up stands for the public and medical colleagues in hospital foyers. Nevertheless, celebrations continued enthusiastically online, with members able to follow along and engage via our social media channels.
With the profession more visible than ever following COVID-19, this year's celebrations focused on expanding upon our success to showcase the extensive breadth of knowledge and skills of the profession across a wide range of specialisms in Biomedical Science while rightly celebrating our members' hard work and contributions to society.