Member's research - improving patient care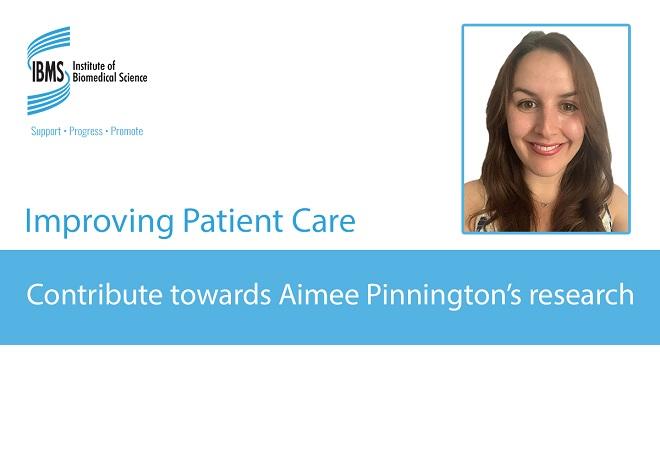 23 November 2022
IBMS members are invited to take part in focus groups on the impact of biomedical scientists on patient clinical outcomes.

Part of IBMS member Aimee Pinnington's research will study education, training, and development pathways that are shaping the workforce to improve patient care.
To help with her research to assess the impact biomedical scientists have on patient clinical care, IBMS members are required to take part in focus groups that will take place in January and February 2023. The focus groups will take place via Microsoft Teams and there will also be a questionnaire to complete online.
Eligibility
To take part in the focus groups you must be a HCPC-registered biomedical scientist. To complete the questionnaire you must be a HCPC-registered biomedical scientist working in, or actively training in, an advanced practice role.
Dates and times
You are only required to attend one focus group session taking place on:
Tuesday 31st January 2023 10-11am
Friday 3rd February 2023 12-1pm
Monday 6th February 2023 1-2pm
Thursday 9th February 2023 11am-12pm
Wednesday 15th February 2023 2-3pm
Following focus group analysis, questionnaires will be shared to assess the impact of advanced biomedical scientist roles specifically.
This study is being carried out as part of a Professional Doctorate in Healthcare Science at Staffordshire University. For more information, a Participant Information Sheet or Consent Form, please contact Aimee Pinnington aimee.pinnington@staffs.ac.uk
Back to news listing