Harvey's Gang inspires future biomedical scientist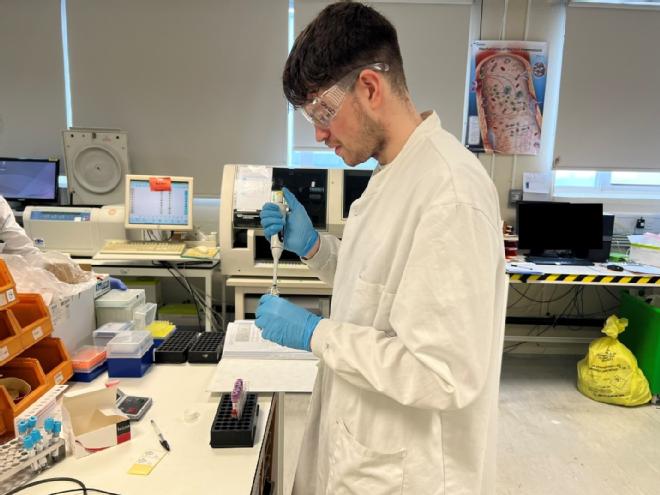 7 November 2023
IBMS spoke to Joe Scully about how his experience of going on a Harvey's Gang lab tour influenced his decision to become a Biomedical Scientist
Can you tell us how you first heard about Harvey's Gang?
I first heard about Harvey's Gang at the Piam Brown ward in Southampton General Hospital, where I was treated. I saw a poster for it on the activities board they had on the ward.
What was your Harvey's Gang lab tour like?
I loved it! I was taken around the haematology and blood transfusion labs at Southampton General Hospital. The lady who took me around the labs was the biomedical scientist who saw my test results when I was initially diagnosed with Acute Lymphoblastic leukaemia. I think she remembered me because my case was unusual because I fell ill on holiday in Italy.
I had my own blood sample with me to test, but unfortunately, it clotted, but I was shown how the blood tests were done. I learned how to test for blood groups, and I had a go at testing blood on a tile. I was shown around the department and saw things like the blood fridges and analysers. I remember being amazed.
I also received a certificate at the end of the tour as an 'Honorary Transfusion Laboratory Scientist'.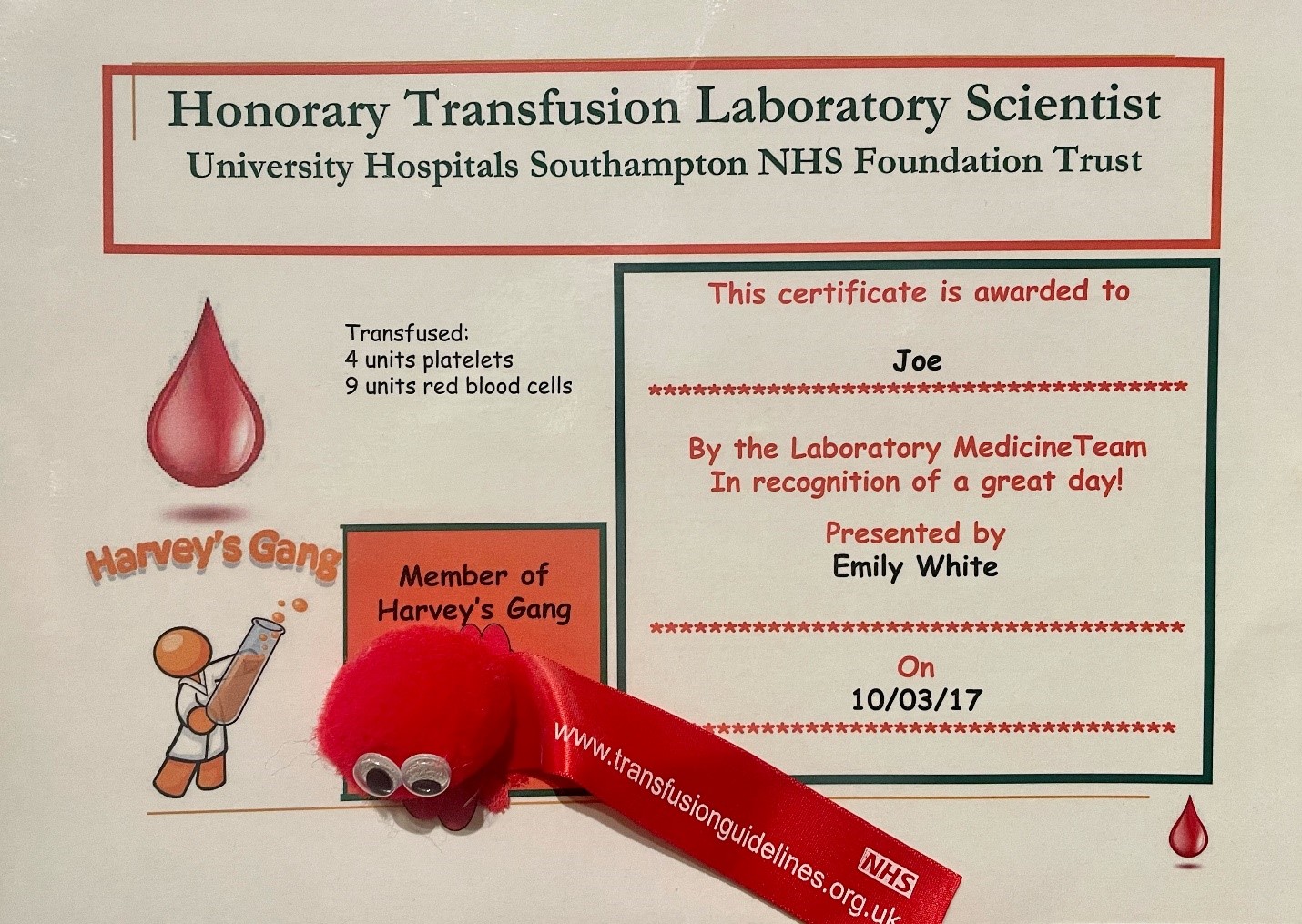 Did going to the lab help?
It definitely helped me as I was always asking questions about my cancer and my treatments. I was generally very interested in how everything worked. I also got to see the other side of the hospital where all my blood tests went and where my blood transfusions came from.
Hi Claire,
Just a quick email to say Joe thought Harvey's Gang was fantastic! He says it's one of the best things he's done! He got to look at pictures of his original bone marrow samples and meet the lady who did his first tests. She remembered Joe's case because it was a little unusual in that he'd fallen ill on holidays.
Honestly, he came home on a complete high! - Email from Joe's mum to Harvey's Gang
It was nice to be in a different setting to the ward and see how many people are working behind the scenes. I really loved seeing the lab as it was something patients don't normally see.
Did Harvey's Gang influence your decision to become a biomedical scientist?
Yes, it did. I think my cancer and my experiences with it influenced my decision. As I said previously, I was always asking questions and wanted to know lots about my illness.
When I did the Harvey's Gang lab tour, it reinforced the fact that I wanted to go down the route of studying medicine or biomedical sciences. Having seen the lab, I thought it would be amazing to do something like this when I was older.
There is also a part of me that wants to give back and help others who are experiencing similar things that I did.
What would you say to any labs thinking about joining Harvey's Gang?
I think it's a brilliant initiative to join and is great for both patients and lab staff alike. Having been a patient being taken around when I was younger, it was a great experience to see behind the scenes, and I found it really rewarding.
Going through an experience like cancer can be a very difficult period for a patient and their family, and going on a Harvey's Gang lab tour can be a nice distraction.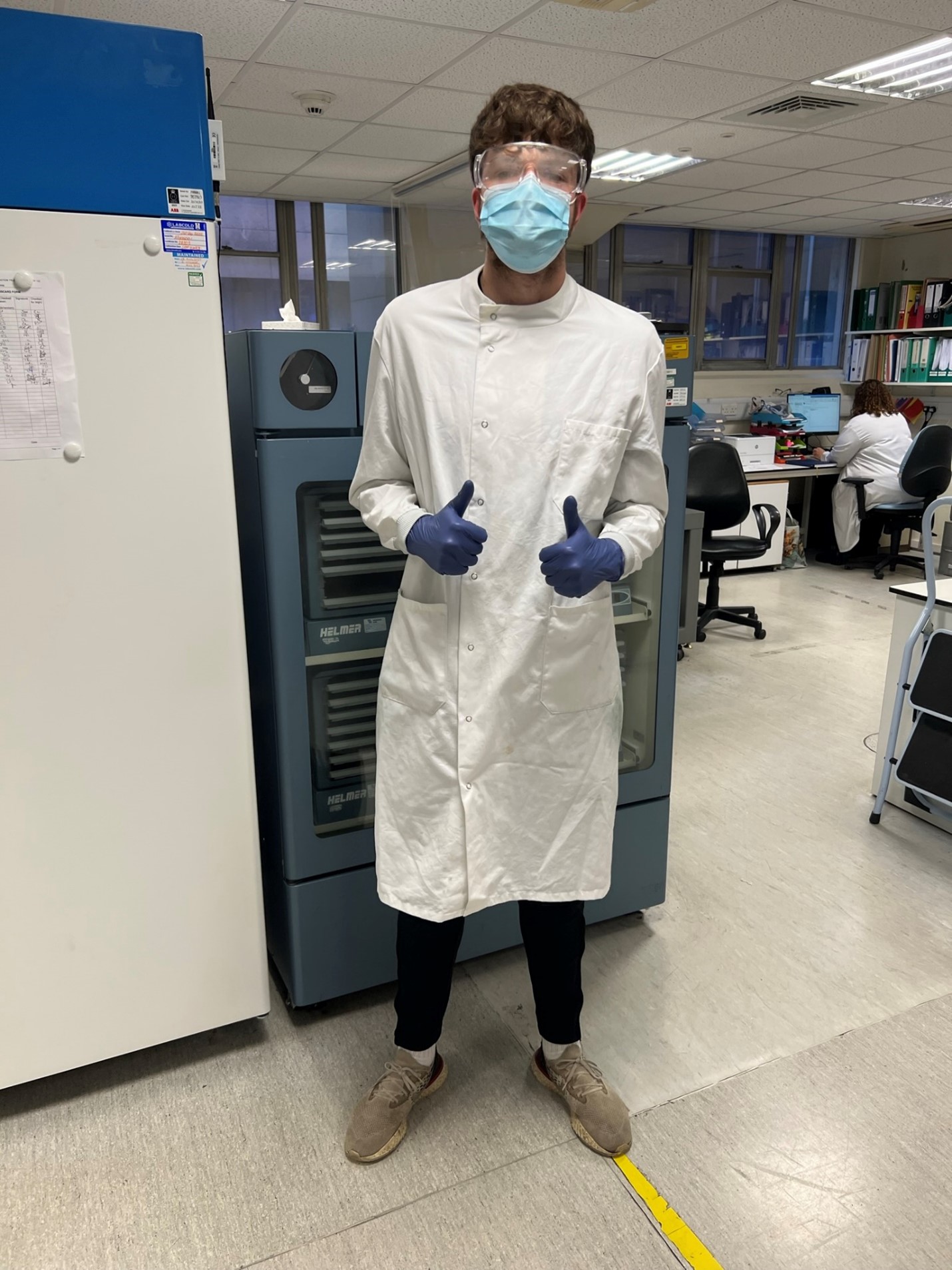 I think it's also beneficial for lab staff. I completed my IBMS Registration Training Portfolio in the same lab I was taken around for my Harvey's Gang lab tour. When I told colleagues I did a Harvey's Gang lab tour, they were pleased to learn that a former patient wanted to become a biomedical scientist and work in a lab.
I think that hosting Harvey's Gang lab tours can be gratifying as it lets lab staff put a face to the name of the patients they're helping treat, which is not something that usually happens.
You can find out more about Harvey's Gang here.
Back to news listing